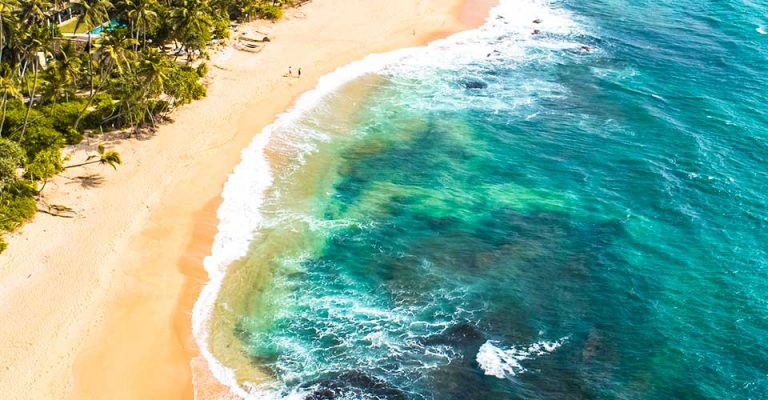 BEST OF THE SUMMER SRI LANKA
13N/14D
STARTING FROM - 1020 USD PER PERSON
A tour curated for the blissful summer holydays between April to September, come on board Sri Lanka, a heavenly island that has for several centuries, entices visitors from all over the world. A spiritual sanctuary with one of the most legendary histories in the world, the country boasts of 7 significant sites declared World Heritage by UNESCO. Your discovery of this treasure island would start from Colombo and then to Galle, the heart of Southern peninsula. The next destination is the wildlife-rich Yala and subsequently the best train ride in the world which is in Ella. You will then venture into Nuwara Eliya with the blue-hued mountains. We would next escort you to the gallant city of Kandy which houses the Temple of Tooth of Buddha. The world famous elephant orphanage, the luscious habitats of botanical garden in Peradeniya, the culture rich Habarana to the vibrant Matale spice garden would be your next enticing experiences with our private car, driven by professional chauffer-guide.
Be enthralled by Dambulla golden temple and the royal city of Polonnaruwa, declared a World Heritage Site by UNESCO and continue to the rock fortress of Sigiriya. The East Coast of the island would beckon you to dwell in Trincomalee /Nilavalee / Pasikudah for a never-before relaxing beach endeavour. Your trip would then take you to Negombo via the spiritual city of Anuradhapura, for delicious sea food, just in time to head off to depart to your flight back home.
DAY 01: GALLE - YALA
Discover the island's exotic south beaches
Arrive in Colombo to be met by our personal driver who will accompany you throughout your span in Sri Lanka. Indulge in Colombo enroute to Galle (Depending on time of arrival). Once you tread to Galle, check in at the hotel, relax.
Overnight dinner Garton's Scape – Paradise Club – Pandanus Beach Resort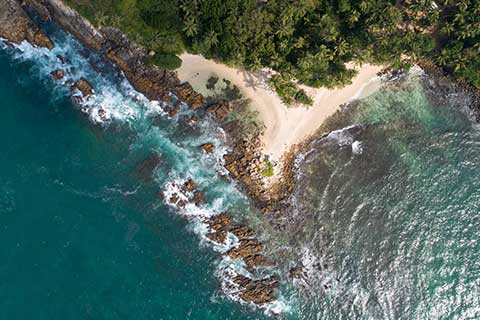 DAY 02: GALLE - YALA
Experience the wildderness
Upon breakfast, we will tour Galle that adorns the timeless architecture and buildings from the Portuguese, Dutch to the British advents. Be mesmerized by the colonial infrastructure of the old city (IL FORT), with narrow streets and houses perched near Indian Ocean. Depart to Yala National Park. Check in and enjoy the safari jeep to capture the best of wildlife species from leopards, crocodiles, elephants to migratory birds.
Overnight dinner Chaarya Resort and Spa – Tamarind Tree – Oakray Wild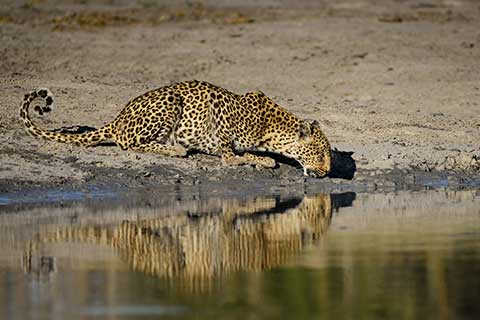 DAY 03: YALA – ELLA
From wildness to the hills
After breakfast, you will head to Ella, and in the afternoon visit Ella village. Along the way visit Kataragama, which is a centre point of pilgrimage with famous temples considered a sacred by Buddhists, Muslims and Hindus. Be awed by the beauty that Ella offers from the sleepy village nestled in a valley peering straight at Ella Gap where you can witness Big Bass lighthouse on a clear night. The surrounding hills, tea plantations and mountains are ideal for a rejoicing trek.
Overnight dinner Ella Gap – Mountain Heaven – 49 Ella Resort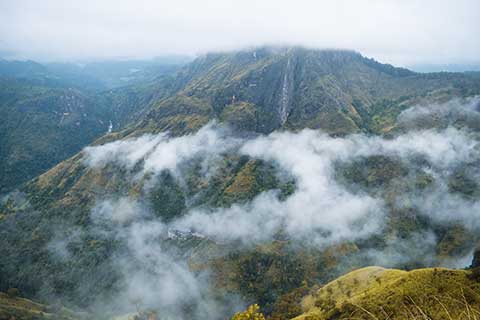 DAY 04: ELLA – NUWARA ELIYA
The scenic train ride to Nanuoya
After breakfast transfer to Ella train station and departure by the age old railway to Nanu Oya (about 3 ½ hours): known as one of the picturesque train rides in the whole world, it gazes upon the scenic mountains to valleys and green-blue plantations. Enjoy lunch in train served in a succulent box. Upon arrival, your driver will escort you the hotel in Nuwaraeliya, where you can spend your afternoon exploring the city.
Overnight dinner Galway Height – Heaven Seven – Season Villa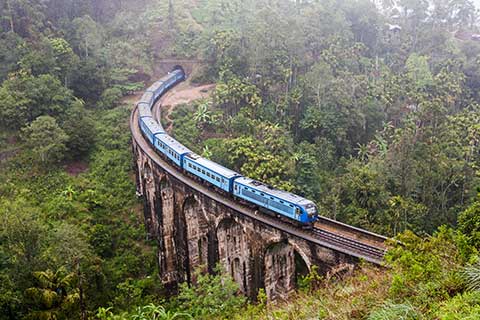 DAY 05: NUWARAELIYA – KANDY
Discover the spirituality of the island
After breakfast you will venture into Kandy by road and stop midway to witness the gorgeous Ramboda waterfall. Arrive in Kandy for lunch and visit the city, the bazaar and the center of the arts. Enjoy the sights and sounds of cultural dances. We will complete this trip by the awaited visit to Temple of the Tooth which adorns the tooth relic of Lord Buddha.
Overnight dinner Topaz Hotel – Grand kandyan – Serengrand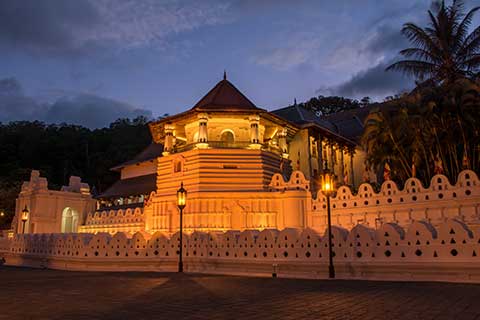 DAY 06: KANDY - PERADENIYA - PINNAWALA – KANDY
A day with Elephants and Orchids
Upon your breakfast at the hotel, your excursion will take you to Peradeniya botanical gardens which is beautifully cultivated with spices, trees and ayurvedic plants, along with the famous orchid house with over 300 varieties of orchids. Continue to Pinnawela elephant orphanage and after lunch, enjoy the bliss of shopping and a city tour with a visit to Upper Lake Drive for the best view of the city, for iconic photographs. Walk through the market to experience the sights of local fruits and vegetable with arts and crafts and traditional Sri Lankan batiks, brassware, and gift shops. Witness an unforgettable sunset which flows through Kandy Lake and its banks and enjoy your photography while you are at it.
Overnight dinner Topaz Hotel – Grand kandyan – Serengrand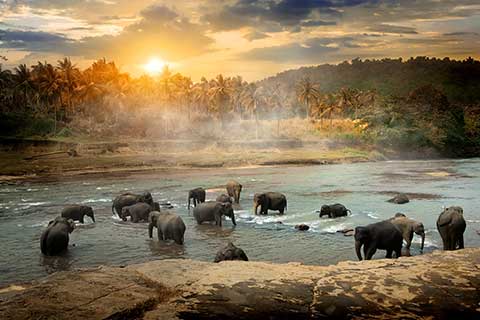 DAY 07: KANDY - MATALE – DAMBULLA – HABARANA
Visit the regal past of the Island
After a delectable breakfast, you would be escorted to Dambulla to dwell in its famous Temple which dates back to the 2nd century. B.C. Visit the Matale spice garden to discover the spectrum and aroma of thousands of spices used in cooking and medicine. Continue to Habarana in afternoon and relax for the rest of the day or opt for a power-packed elephant safari by jeep.
Overnight dinner Royal Retreat hotel – Kassapa Lion Rock – Sounter Paradise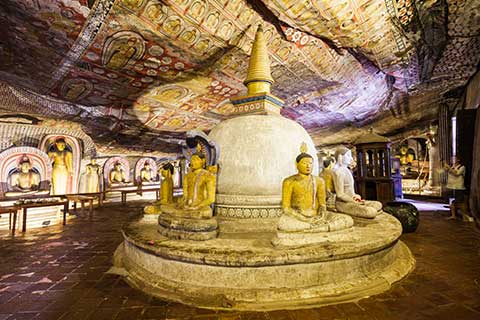 DAY 08: HABARANA - SIGIRIYA - POLONNARUWA - HABARANA
A land like no other
Enjoy breakfast at the hotel and be transferred to Sigiriya, known as the best preserved royal city center in Asia since the first millennium. You will be enchanted by the prestigious rise of the 200-meter rock fortress, with its combination of buildings, trees, pathways, water gardens built gallantly by King Kashyapa (477AD – 495 AD). Surrounding the mighty rock is the Royal Garden which is one of the 7 world wonders and is also a popular tourist destination.
After a delectable tropical local lunch, you will experience Polonnaruwa, the medieval capital of Sri Lanka, which rests on the banks of the lake Parakrama Samudra. You will be amazed by the ancient ruins of spectacular Royal Palaces and many monuments preserved as a UNESCO site. Return to Habarana and as an option you can enjoy the safari to Minneriya to witness wild elephants.
Overnight dinner Royal Retreat hotel – Kassapa Lion Rock – Sounter Paradise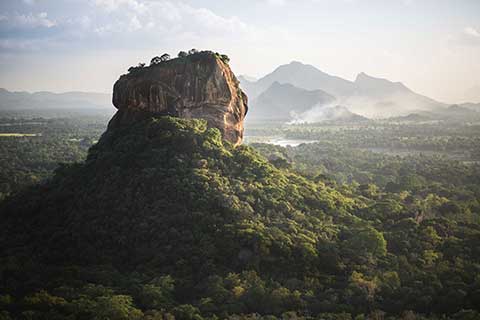 DAY 09: HABARANA – TRINCOMALEE OR PASIKUDHA
Discover the island's exotic easten beaches
This day would open up with you venturing to Trincomalee or Pasikuddah as per your selected beach that jewels the east coast of Sri Lanka. In the past Trincomalee was the heart of trading as a port to which travelers, such as Marco Polo and Tolomeo landed. Enjoy its blissful white sand dunes and turquoise blue sea. You would be provided with accommodation at the selected resort and enjoy the limitless times for relaxation and any activity as per your liking.
Overnight dinner Royal Retreat hotel – Kassapa Lion Rock – Saunter Paradise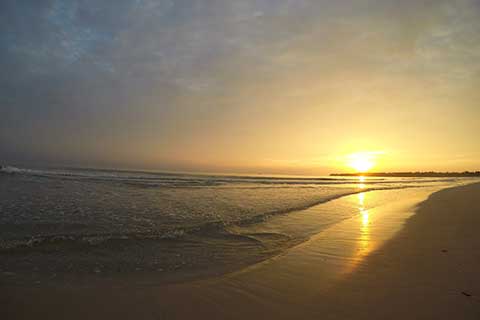 DAY 10: TRINCOMALEE OR PASIKUDHA
Relax on the beach
Starting from a blissful breakfast, enjoy the day at your own personal pace as you relax, take a hike or trek and dwell in the best of beach experience.
Overnight dinner Anantama – Anilana Paskikuda – Anilana Nilaveli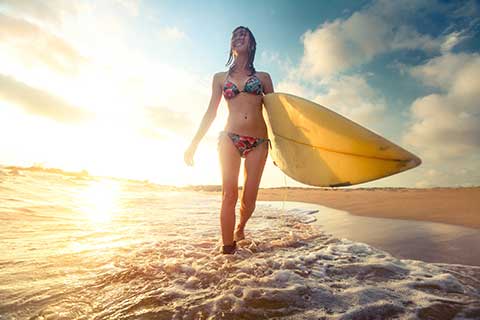 DAY 11: TRINCOMALEE OR PASIKUDHA
A fascinating visit to pigeon island
Enjoy breakfast and as per your liking, you can enjoy the much awaited time for sheer relaxation, sea bathing and taking a trek along the endless gorgeous beaches.
Overnight dinner Anantama – Anilana Paskikuda – Anilana Nilaveli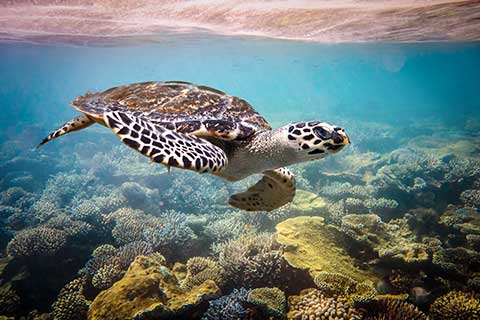 DAY 12: TRINCOMALEE OR PASIKUDHA
Relax till the end
The day is yours from breakfast onwards as you enjoy another day of rejuvenation and relaxation by the beach and enjoy any activity as per your preference.
Overnight dinner Anantama – Anilana Paskikuda – Anilana Nilaveli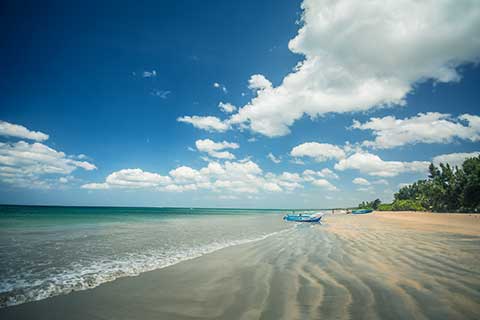 DAY 13: TRINCOMALEE - ANURADHAPURA - NEGOMBO
The tast of the fishing village
After breakfast depart to Negombo via Anuradhapura and experience an unforgettable half day day visit in Anuradhapura, one of the ancient capitals of Sri Lanka. You would then be escorted to Negombo. After checking in at the hotel, enjoy the remarkable sea food dinner at the at the restaurant exclusively handpicked for you by us.
Overnight in Goldi Sands Beach Hotel – Camelot Beach Hotel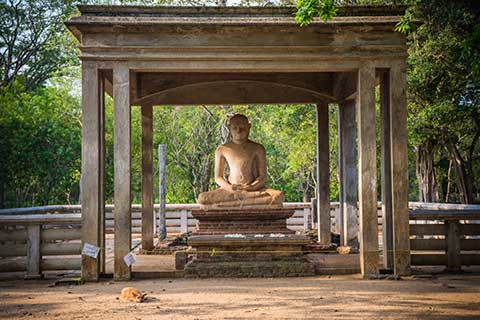 DAY 14: NEGOMBO - KATUNAYAKE AIR PORT (15 MINUTI CIRCA)
So Sri Lanka
After breakfast, you would be transferred to Colombo for a sightseeing advent and after lunch you would be taken to the airport for your departure flight back home.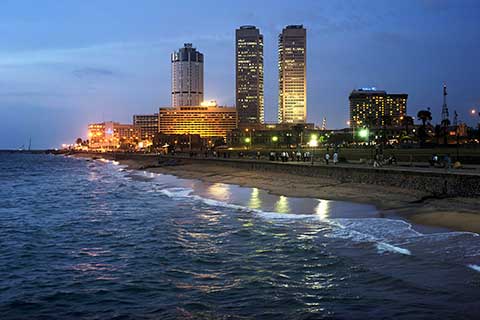 TOUR PACKAGE INCLUDES
Meet & Greet Service, Luggage Assistance & Hotel Transfer.
Shared Double Room Accommodation for the period, as per Tour.
Meal plan on Half Board basis. (From dinner on the first day to breakfast on the last day)
Transport in an Air-Conditioned car with English speaking Chauffeur Guide.
Welcome drinks in all hotels.
A bottle of mineral water per person per day.
Service charge at hotels and currently applicable Government taxes.Departure and Check-out Assistance at the Airport
Food & lodging for the driver .
Petrol, toll and parking for the vehicle.
Vehicle insurance of up to LKR 500,000 per person.
24/7 customer care service.
Airport taxes.
All government taxes.
A local SIM card to communicate with the guide at the tour .
Online payment fees
Relax Lanka's Extras (Value Plus) on Complimentary Basis:
Complimentary cultural show entrance tickets for 2 pax.
01 local SIM card (data/voice) loaded with USD 03.
Free upgrade to the next room category on availability.
TOUR PACKAGE EXCLUDES
Air Fare.
Lunch/beverages, and any the other meals not mentioned in the program.
Tips to guides and drivers.
Visa fees.
Options and extensions : visits at any place other than mentioned in the tour program
Entrance/excursion fees to the places mentioned in our itinerary.
Any extras such as tips and other expenses of a personal nature, Ayurveda spa treatments, etc
Services that are not indicated on the program.
CHILD POLICY
Below 5 Years – FOC
Age between 5 – 12: With Extra Bed – Will Pay 50% of adult rate (when sharing room with parents).
Age between 5 – 12: Without Extra Bed – Will Pay 25% of adult rate (when sharing room with parents).
PROGRAMME SCHEDULE
The presented program schedule is only a suggested itinerary.
You can always let us know your feedback according to your preference and based on this We can Taylor make accordingly.
Our trips can always be adapted to your budget and, based on your proposals, contact us for a personalized estimate.
Kindly share the confirmed program with all your travel partners to minimize the errors while on tour.
INTERNATIONAL FLIGHTS
Any international flights to Colombo and from Colombo are not included in this quotation.
TRAIN TICKETS
The bookings for tickets by train to Nanu Oya and Ella are subject to availability.
TRAVEL INSURANCE
Travel insurance is not included in this Best of The Summer Sri Lanka Since Travel insurance is mandatory fact as such, we recommend that you obtain the insurance cover from Allianz insurance or any other company in your country.
PUBLIC LIABILITY INSURANCE BY ALLIANZ
Being the destination management company in Sri Lanka, we have the insurance cover applicable for the tour operator liability insurance from the Allianz Insurance which covers areas such as Rafting, Hot Air Balloon, Tracking, Zip Line, Whale Watching, Safari, Biking, Hiking, Fishing, Boat Riding, Water Sports and Camping.
RECOMMENDED PERIOD TO DO THIS TOUR
Since your beach holiday we have base in Southern Coastal beaches in Sri Lanka, we recommend that you undertake this tour from November to April where you can enjoy crystal beaches for sun bathing.
VISA
For this Sri Lanka Classic tour obtaining the required visa(s) is the responsibility of each individual traveller, since the visa requirements vary depending on your nationality we recommend that you check on the website www.eta.gov.lk for more information with regard to your visa to visit Sri Lanka.
TERMS AND CONDITIONS
No refund for unused services.
Splitting of package is not allowed.
Please note that in the event of local conditions that will prevail at the time of your travel owing to unforeseen circumstances, we will be compelled to make modifications to the tour contents without prior notice.
Prices per person sharing a double room for groups of minimum 3 pax and above.
IT'S IMPORTANT
Standard check-in time and check-out time at the hotels 1400 Hrs – 1200 Hrs.
Availability at hotels is subject to confirmation of the tour and travel dates.
CANCELLATION POLICY
Any cancellation should be notified in writing, 10 days prior to the arrival date, 25% would be charged, for cancellations made within 7 days, and for 'No Show' 100 % would be charged. For any arrivals from 20 December to 28 February full payment is required.
PAYMENT METHODS
Bank Transfer
Online Payments
Credit card Payments
RELAX LANKA TOURS is a full-service travel company that offers to provide propensity customers with a presence in Sri Lanka. Our deep knowledge of the region and our network of contacts will put us in a position to create perfect travel for you.
Whether you are looking for a family trip, a romantic getaway, an extraordinary adventure, or a special event, we can organize it. And after having entrusted us with the organization of your travel guide and will continue to do it will not be the cause of waiting for you to leave. We are proud to be able to satisfy the needs and desires of all world customers, enriching their travels with a unique selection of inter-cultural activities for the benefit of clients.
OUR SERVICES
We will prepare the tour according to your wishes, and based on this data on all measures, the following services:
Booking of accommodation and meals
Transportation planning
Guides
Organizing ticket for monuments, museums, etc.
Pre-departure information
Other services required
INQUIRE NOW
Help our Sri Lankan Travel Specialists assist you in designing the perfect tailor-made itinerary by sharing with us your exact holiday preferences and requirements.
Take your time and fill in all the required fields as clearly as possible to help us understand your exact requirement and give you the perfect itinerary.